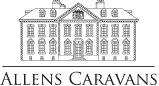 Allens Caravans have been providing great Park Homes and Holiday Homes for over 90 years.
Allens Caravans is a thriving family business that has come a long way since its foundation in the mid-1930s and they're proud of the excellent reputation they have amongst their customers and colleagues. Allens' range of parks include Residential Park Homes, Holiday ownership, Holiday Hire and Touring.
Allens Caravans
Features vary across Allens Caravans Holiday Parks and can include:
Clubhouse and Bar
Live Entertainment
Indoor or Outdoor Pool
Cafe or Restaurant
Games Room
Playground
Fishing
Launderette
Allens Caravans Residential Parks can be found across the Cotswolds, Warwickshire, Wolverhampton and Northamptonshire.
Luxury park homes designed to offer everything you could want from a home, perfect if you need to downsize or get away from the city rush and relax somewhere a little more serene.
Allens Caravans' full time residential parks are well equipped with a host of different amenities and facilities, ensuring that whatever you need is right on your doorstep. From on-site fishing sites to clubhouses and social venues, you can be sure that whatever you prefer doing in your free time is only a short distance away. Plus, moving into one of their parks is the perfect way of welcoming nature back into your life, with each park nestled in beautiful countryside.