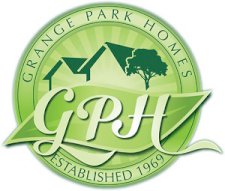 Grange Park Homes are dedicated to providing quality residential park homes that offer a comfortable lifestyle in a peaceful secure environment. A family run business since 1969, satisfying customers is their primary goal and they are passionately committed to ensuring that is accomplished.
Grange Park Homes
Grange Park Homes do their very best to ensure a prompt, professional, friendly and courteous service to help their customers achieve their dream.
Why not slow down, in the peace and tranquil setting of one of their parks and relax and enjoy life in a beautiful Park Home. Grange Park Homes have many beautiful homes available to suit all budgets and tastes in various layouts which include some of the very best designs available in today's discerning market. All the Park Home models boast spacious, well planned low maintenance interiors so they will live up to your expectations.