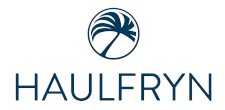 For 85 years, HaulFryn Homes has offered quality park homes in outstanding locations throughout the UK. A Haulfiryn home provides a lifestyle choice: there are plenty of opportunities for socialising, recreation and relaxation with beautiful woodland walks and on park activities and events.
Haulfryn - The Hallmark of Quality
There are 13 Haulfiryn sites across some of England's most picturesque counties including Kent, Surrey, Dorset and Berkshire, each boasting well-maintained grounds, quality accommodation, plenty of outdoor space and, above all, a true sense of community. So, whether you are downsizing, moving closer to family or friends, or just getting away from it all, there will be something special for you at Haulfryn.