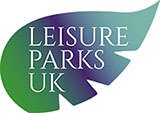 Leisure Parks UK residential parks are in 3 stunning locations in the counties of Cambridgeshire, Essex and Kent. All of their parks are maintained to the highest standard and situated in some of the finest parts of the UK. Each park is a gated community with number plate recognition and security camera systems with superb on site facilities which include a fully licensed clubhouse and even a swimming pool at some parks.
The accessibility to nearby towns and cities is easy to manage enabling you to enjoy the breathtaking and fascinating surroundings on offer. Leisure Parks UK specialise in creating beautiful homes for like minded people in wonderful communities. The only way to get the feel of how life could really be is to experience it for yourself.
Leisure Parks UK
Imagine waking to the sound of birdsong and having breakfast on your own private deck, taking in the countryside on a daily basis with walking, fishing, boating or whatever takes your fancy. The Park Home community provides a wonderful and peaceful lifestyle surrounded by like minded people. Find out more about the new life that awaits you too.