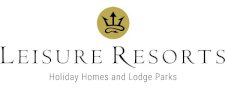 Leisure Resorts 5 Star Parks. Inspired by you. Defined by luxury.
Ownership, Holidays and Short Breaks in the Lake District and North Yorkshire. Leisure Resorts five award-winning parks are located in the most breath-taking locations the Lakes and North Yorkshire has to offer, each with views that captivate and landscapes that inspire.
Leisure Resorts
Leisure Resorts is a company born from experience, with its directors bringing 50 years of combined knowledge and expertise. They have a track record in successfully developing award-winning, 5-star parks of the highest calibre across Yorkshire and The Lake District.
Since their inception in 2017, they have invested in excess of £40 million, growing the group to five award-winning holiday home and lodge parks and developed a workforce of over 180 committed leisure and hospitality professionals.