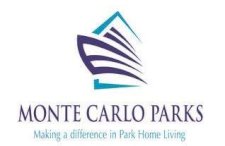 Welcome to Monte Carlo Parks. Our aim is to be the BEST Residential park & Leisure Park home operator in the UK. We have a fantastic mix of 12 month Holiday parks and Residential Parks all set in stunning surroundings. And what sets our parks apart from others is you do not need to be retiring to enjoy the parks, our residential parks in Essex and Kent offer park homes for sale to those 45 or over.
Our Residential Park Homes for sale are all from UK's premium manufacturers like Omar Park homes and Stately Albion Park Homes. We can supply you with any of their fully furnished luxury park homes on any of our residential parks in Essex, Barnet or Kent, in addition to the stunning ranges on offer we have bespoke options available giving you the ability to design your very own home. We have a range of  holiday homes for sale all brand new models from Omar, Stately Albion, Swift holiday homes and Delta Caravans.
Monte Carlo Parks
Custom built homes designed around your needs
We have a wide range of luxury specification park homes that are finished to a very high standard both internally and externally. You can pick your own design, style and layout to create the ideal living environment that suits your needs.
Our bright and spacious park homes combine comfort with elegance and modern, contemporary design. Contact us now and let us walk you through the options available to you.