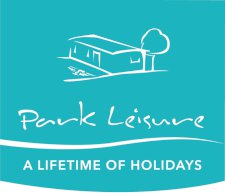 Park Leisure 2000 Limited, trading under the brand names Park Leisure and Park Leisure Holidays, operate 11 parks across England and Wales, from Amble Links on the remote Northumberland coast to Park Sands on the shores of North Cornwall. Park Leisure began life in 1997 and was for 20 years led by Gary Molloy and Miles Dewhurst, growing the business, and positioning themselves at the high end of the market. In 2017 Park Leisure was sold, with Dewhurst staying on till 2019 when he finally stepped back from the business.
Management changes have not impacted their vast experience
Following the first half of 2020, a 47% increase in the sale of caravans and lodges preceded the appointment of a new CEO, Richard Bates, who came out of retirement in December 2020. Bates has accrued vast experience in the holiday park sector, holding Managing Director positions at both Butlins (9 years) and Warner Leisure Hotels (4 years), as well as 16 years at Haven Holidays during his career at Bourne Leisure. 
'Five-Star' holiday home locations in the heart of the countryside
The company, based in Nether Poppleton, near York, has accrued a small but beautifully situated portfolio of sites which they market as five-star or high-end holiday resorts. Site locations follow the familiar industry routine - either coastal, or in areas of outstanding natural beauty and are concentrated groupings in Cornwall, Herefordshire, Lancashire, North Wales, Northumberland, and Yorkshire. These locations are rural and peaceful, such as Park Leisure Ribble Valley, close to Pendle Hill and Ribblehead Viaduct and illustrate the groups operating model. Since ownership changed hands, they have reduced their portfolio by one, focusing on quality over quantity. 
Park Leisure are a well-run organisation
As of December 2018, Park Leisure had total assets of £124.62m and net assets of £52.17m, both increased from the previous year. They had £3.58m in the bank and had invested over £4.5m in park facilities that year alone. As of December 2018, Park Leisure generated a turnover of £35.63m with a debt ratio of 58.14% and reported a gross loss for the year of some £2.4m. However, once factored in subsidiary growth and costs, they claim a total comprehensive income since the last report of £1.12m. Park Leisure employ roughly 260 staff currently, broken down as 7 directors, 29 sales staff and 225 general park staff.
No permanent residents live at Park Leisure locations
Four of the 11 sites offer both ownership and holiday lets, whilst the remaining seven all function as ownership sites only. An important distinction must be drawn here in that no Park Leisure sites offer residential accommodation. All sites are for holiday homes only, and so owners must have another permanent residence which they use as their main home. These sites are not suitable if you wish to live somewhere permanently. Where there are mixed sites, they divide the site into ownership and holiday let areas. Each park has individual rules governing the maximum permissible time spent at your holiday home, governed by the local authority. Most Park Leisure sites do offer 'all year round' accessibility though, for holiday homeowners, but still, preclude them being used as a permanent main residence. 
The 'Park Leisure holidays' website is for the exclusive management of their own holiday home portfolio, whereas all ownership marketing is conducted through the 'Park Leisure' website. They also allow subletting of owner's holiday homes at Park Leisure Par Sands, Park Leisure Brynteg and Park Leisure Pentire sites, which they can manage on your behalf. Fees for linen, cleaning and management are taken from holiday fees, and residual payments are passed on immediately. Group bookings, such as stag and hen parties are not allowed, encouraging couples and family park visitors only. 
Park leisure holidays also offer seasonal touring and glamping pitches at Pentire, Littondale and Malvern View sites, with Littondale also offering POD accommodation. Site facilities include full disabled access and facilities, some electrical hookups, Elsan waste water points, free Wifi, toilet and shower blocks, fridges, and optional towels. Luxury lodges also offer Hot tubs and allocated parking.
How to keep the family occupied at Park Leisure holiday parks
Leisure facilities vary across sites but include swimming pools (some of which are lifeguarded), country clubs, on-site shops, gyms, spas and Children's play parks and outdoor trails and when open are all complimentary. These are seasonal though and might be closed during winter months. Pets are welcome on all sites, with dedicated pet areas on each, but there is still guidance for the type of dog breeds and numbers must be approved by site managers.
Park Leisure offer various sizes of both pitches and static homes, classifying them as either a static caravan, luxury lodge or super lodge. The only real differentiating factor is size. Their homes offer a minimum accommodation of 4 people, but larger homes can accommodate up to 8. They will consider the movement and installation of existing static caravans from off-site to theirs, but decisions are made on an ad-hoc basis by the site manager.
What are your running costs and legal implications as a holiday homeowner?
When it comes to running costs, there is a little difference between sites. Site fees across England cover water rates, maintenance team support, gardening and lawn service, street lighting, security, refuse and gas bottle collection and warranty. On the two Welsh sites, you must pay an additional fee for water. Insurance is classified as an additional cost, and is compulsory, but not mandated if this must be taken out insurance through Park Leisure.
Electrical and gas rates are additional costs, as well as a required annual gas safety test fee. Sewage and waste management is included in your site fees, and Park Leisure offer an optional drain down service for an additional fee.
As an owner, you are entitled to access of the newly created and private park leisure owners lounge section of their website, where you can receive up to date park news, offers and notice of activities. Five park sites also offer a personal concierge service specific to your holiday home site. Because none of these sites is residential, no council tax rates are required.
Park Leisure