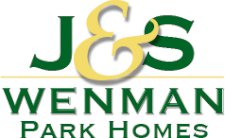 Retirement living at a Wenman Residential Park Home Estate- Wenman Park Homes is a family owned business with 11 excellently managed retirement park home estates in the south east of England.
J&S Wenman Park Home Estates
Our residential park home estates are exclusively available for the semi retired and retired, seeking an affordable and relaxing quality of life within a friendly community of like minded neighbours, sharing a common bond.
Park home living provides a genuinely affordable opportunity to live and enjoy a way of life you may previously have only dreamt about. Whichever park you may choose to live, you can be assured that every J&S Wenman Park Home Estate provides total peace of mind in a safe and secure environment. Each park is situated in private grounds and has the services of an on-site manager.