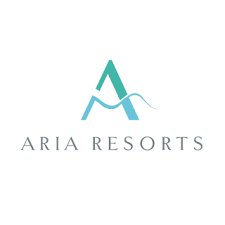 Aria Resorts
Aria Resorts is one of the fastest growing resort operators in the UK leisure sector. With twelve resorts situated in some of the most sought after locations in the counties of Cornwall (five resorts covering the North Coast), the Isle of Wight, North Yorkshire, Dorset and further North in Scotland. Aria Resorts offer static caravans, luxury lodges and top quality modular and brick-built holiday homes which can be purchased with a mortgage and have appreciation potential. Aria Resorts has options for all budgets, including some residential options.
Why Aria Resorts?
Aria Resorts gives holiday homeowners a fantastic range of choice, from quiet couples' retreat to fun-filled, family resorts. All beautifully positioned with explorers in mind, you will have access to some of the most stunning natural spots that the UK has to offer, whether you are a beachgoer, hill walker or forest forager. With ongoing investment in the resorts, you can expect brand new holiday home developments with all the latest models and a pick of plots; upgraded and improved facilities and welcoming on resort teams.
Aria Resorts letting service and investment opportunities
To help cover the cost of ownership Aria Resorts provides a managed letting service to owners who wish to make the most of the time that they can't use their holiday home themselves. From marketing to bookings, cleaning to maintenance, everything is taken care of on your behalf. At selected resorts there is also an investment buying option for qualifying investors which provides a fixed return of 7% over a term of 3 – 5 years (terms and conditions apply)
What are the benefits of owning an Aria Resorts holiday home?
As an owner at Aria Resorts you will be welcomed with a benefits card which will get you discount on holidays at other Aria Resorts, discounted food, drink, activities and spa treatment. You can also enjoy owner events and use of facilities at any neighbouring Aria Resort.