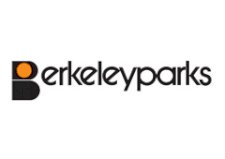 Berkeley Parks - 60+ Years Park Home Experience
The Berkeley Leisure Group Limited is the family-run privately limited company which runs the Berkeley Parks brand from their head office in Yeovil, Somerset. It owns, operates, and manages 51 leisure and residential mobile home parks across England and Wales. Other primary business functions include the lease of mobile accommodation, the sale of mobile homes, and the development and sale of residential homes. It has been in operation since 1955, over 65 years. 
Who owns Berkeley Parks?
This long-established Ltd company of 185 employees has two Berkeley's on the board of 5 directors and to whom ultimately the bulk of the share capital belong – Husband and Wife, John Rowland & Anne Berkeley. However, for the past 20 years the organisation has been run by Managing director David Curson. It was initially incorporated as Mobile Home Parks Limited on 23rd December 1960, before changing to its current incarnation on 23rd August 1984. As of 2019, Berkeley Parks had assets of £128.79m including cash at bank of £39.14m. They recorded a turnover of £21.74m as of year-end 2019, down from their peak of £32.7m in 2016. They recorded an EBITDA of £8.2m last financial year and also have a very healthy debt ratio, from the same taxation period, of just 7.13%. 
Berkeley Parks home construction hits the high standard
Berkeley Park homes build quality are a step up from the classic mobile home. New builds conform to BS 3632:2015 standards, which specify a requirement for modern complete insulation focusing on energy efficiency savings for homeowners. These regulations also reduce the environmental footprint for any existing residential park homes and dictate the minimum requirements and specifications for construction methods and materials and other related quality of living requirements such as ventilation, building stability and room sizes.
Leading manufacturers, including, Lissett, Omar, Prestige and Homeseeker, Pathfinder and Wessex have previously and can be engaged to build a variety size and choice of design for new builds at Berkeley Parks sites. Their design choices of styles, fixtures and fittings conform to these guidelines and include brick skirting, private pathways, and off-road parking as standard. All new homes are supplied fully furnished, with tiled roofs, central heating, and uPVC double glazing. Subject to availability, homes can be styled according to personal tastes for new off-plan builds. Homes are powered by a mixture of main electricity and gas, whilst some sites also offer LP gas provision.
Due to the nature of this design consideration and build quality, Berkeley Park residential homes site somewhere between a traditional home and a mobile one – with new-build prices which reflect this. 
Berkeley Parks are locally operated
Berkeley Parks operate broadly the same rules for each location, but variations are controlled by site managers. Each site operates individual park offices, and they have stipulation over local variations. Sites vary in size, from some which offer over 220 pitches and others only around 30. Most locations are residential only and only available to over 50's. Some sites offer a mixture of residential and holiday homes, but Berkeley Parks as an organisation does not offer holiday rental properties for let, only for complete purchase. As a holiday homeowner, you are entitled to advertise your own property for rent. 
Berkeley Park geographical locations
Berkeley Parks are situated in a broad variety of geographical locations, with no set archetype. Sites vary from bracing coastal to green and peaceful country spaces, as well as more suburban and conurbation-centric plots with several in close proximity to London especially, which offer a different style of living within the confines of suburban life. Berkeley Parks Residential homes are located across 21 counties in England and Wales. 
What you get for your money with a Berkeley Parks property
Berkeley Parks residential park homeowners are liable for all utilities – gas, water, electricity and payable direct to supplier or via the site office (according to location). They are also required to pay monthly pitch fees, either by direct debit or at the site office. Insurance is also mandatory. Pitch fees vary according to location and amenities. Local amenities can be utilised by arrangement, for example, milk and newspaper deliveries can be made onsite, whilst some sites arrange visits from Fishmongers, Hairdressers and Chiropodists by appointment (examples of amenities available.)
As a homeowner, you are covered under The Mobile Homes Act 2013 (previously The Mobile Homes Act 1983 as amended by the Housing Act 2004) which grants you the security of tenure and are given a written statement to that effect upon taking ownership. This agreement also contains the specific local Park Rules which you must conform to.