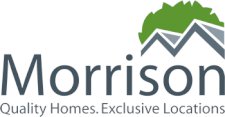 Morrison Park Homes was established in 1980, an independent family business that has grown to be one of the top UK operators. Today they have 9 residential developments in some of the most beautiful parts of England, all well connected with modern retirement homes. The parks are dotted across: Oxfordshire, Hertfordshire, the West Midlands, Worcestershire, and Warwickshire.
Morrison Homes
Being premier parks you can expect high-quality homes, the parks offer a range of new luxury units all fully fitted, double glazed, and sold furnished. If you have specific requirements or designs in mind you can also customise bespoke units to suit your needs. Their team is always on hand to help you with the process, whether it's purchasing, designing or moving you can access expert support. 
The parks are designed for retired residents, with well-maintained landscaped grounds, easy access to amenities, public transport links and welcoming communities. 
Morrison Park Homes