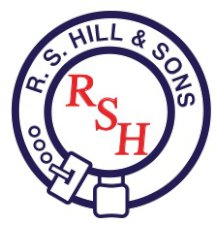 RS Hill & Sons is a family run business operating from Fareham, Hampshire. Founded in 1936, the company now provides a vast collection of well-managed park home estates across the South and South West. With a reputation spanning over 80 years as an established park home operator, they have developed some of the best parks with incredible facilities. The company also has interests and has excelled in other business sectors, including communication, Business I.T and farming. RS Hill & Sons provides counsel to anyone looking to move to a residential park home, and choosing to settle on any RS Hill & Sons park makes a great choice. 
RS Hill and Sons
For many reasons, RS Hill & Sons parks remain one of the top choices by many park home residents and investors. Their highly sought after parks are for individuals above 55 years who are either retired or semi-retired. Many retirees prefer to make the park their base to spend their golden years to have access to a natural environment that is peaceful and relaxing. 
While most of the homes offered by RS Hill & Sons are owner-occupied, some are available for rent. The park is run in a friendly and professional manner while maintaining a high standard. 
All the park home estates are fully approved and meet all terms and conditions of the Mobile Homes Act 1983. 
All RS Hill & Sons estates have a dedicated site warden living on-site to ensure the parks are run smoothly at all times. All health, safety, and maintenance standards are strictly adhered to in all park home estates. You are in good hands!